We create mobile apps for Android and iOS platforms, ensuring your business reaches a wide audience with exceptional user experiences. Our expertise covers the latest frameworks for seamless app development.
Platforms: We cover Android, iOS, and Hybrid platforms, ensuring broad accessibility and reach for your apps.
Android Frameworks: Our expertise encompasses Android SDK, Android Jetpack, Retrofit, Picasso/Glide, Dagger, RxJava, Firebase, and Android Testing Frameworks.
iOS Frameworks: We leverage iOS frameworks like UIKit, Core Data, Core Graphics, Core Animation, Location, AVFoundation, MapKit, ARKit, and Core ML for feature-rich iOS app development.

Cross-Platform Frameworks:

Tek Wings excels in cross-platform development, utilizing frameworks like Xamarin, Uno, Kotlin Native, Flutter, React Native, Ionic, Apache Flex, and NativeScript to create versatile apps.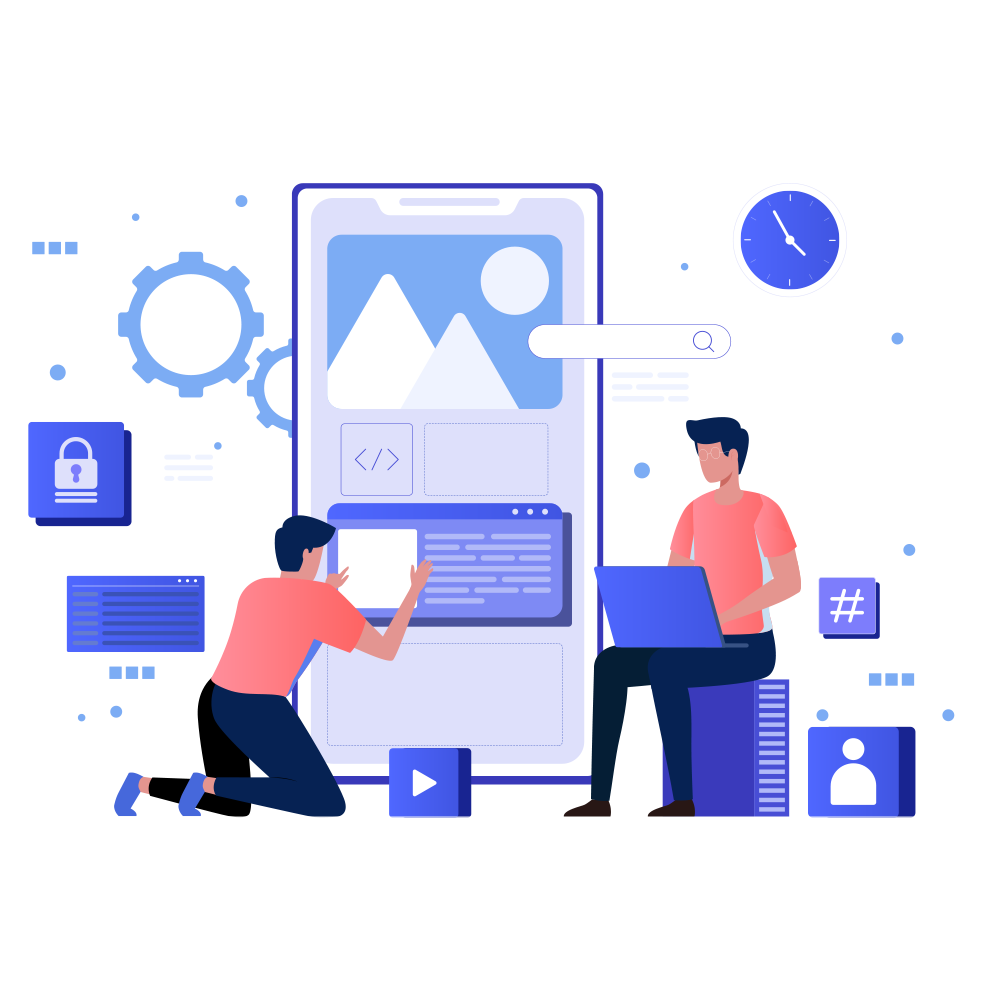 CMS (Content Management System)
We provide efficient CMS solutions, enabling seamless content control and management, ensuring your online content stays fresh and engaging. Popular CMS like   Mambo, Magento, Joomla, Zen Cart, CakePHP, osCommerce, Drupal, Virtu Mart, ezPublish, WordPress.
Our team creates robust e-commerce platforms that empower online businesses with secure and scalable solutions, enhancing the online shopping experience. Ecommerce platforms like  Shopify, WooCommerce, BigCommerce, Dukan, Wix, Squarespace, PestaShop, OpenCart.
We design and develop powerful web applications tailored to your specific needs, ensuring functionality, security, and optimal user experiences. Web Applications like Content Management and Portfolio, Enterprise Content Management, Support and Maintenance, Email Services, Web Based Office Suites, Cloud Storage and File Sharing
Tek Wings specializes in designing engaging and user-friendly websites that captivate visitors and leave a lasting impression. We do these in complete web designing like Web page Designing, Logo Designing, Designing Flash Intros, Graphic Animation, Banner Designing, Web Portal Creation.
Crafting exceptional user experiences for your digital products is our forte, guaranteeing user satisfaction and retention. UI and UX Solutions like Templates, Dashboards, Wireframes.
SEO (Search Engine Optimization
We enhance your online visibility through strategic SEO, making sure your business ranks higher in search results and attracts organic traffic. We work on different SEO in many industries like Local SEO, National SEO and Contextual SEO -On Page and Off page Seo.
SMM (Social Media Marketing)
We harness the power of social media marketing to effectively reach and engage your target audience, driving brand awareness and growth. Social Media Management and Marketing – Facebook, Instagram, Twitter, LinkedIn